The Chairs I had to have.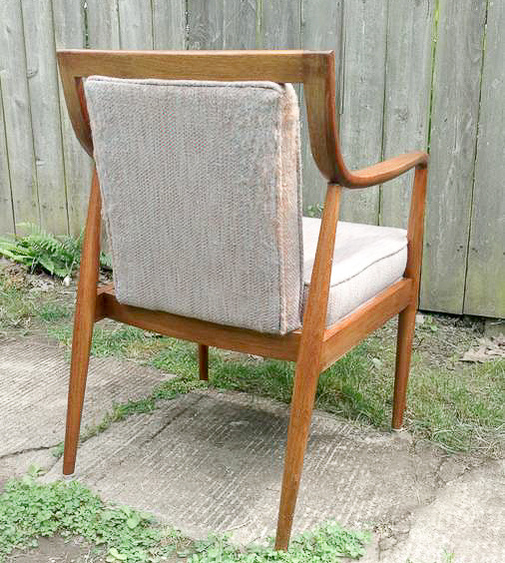 They don't look like much in their original state, but I could see them for all of their glorified potential. I found these wood chairs on Craigslist and I about fell over when I discovered they were only $75 for two! These were made in the 1960's by the Taylor Chair Company in Ohio and in excellent condition (other than the fabric of course). I have been looking for new chairs like this, that look vintage, and I am so thankful I found the real deal. Now the fun began, finding the right fabric.
My go to place in the Portland area for all things fabric is Fabric Depot. They have a HUGE selection at a fraction of the price of other chain fabric stores. I went to the upholstery section and found the perfect black tweed! I needed at least 4.5 yards of fabric (that was the estimate I received when getting quotes for the reupholster job).
The fabric was acquired (with much internal debate I must add), then it was time to hand it over to the pros at Trio Furniture. This was not something I felt I could take on, especially since the cushion goes over the wood to the back. I waited 4 weeks and this was the final result… it's mind blowing!
There you have it, an amazing before and after of the vintage chair. I couldn't be more excited about these in our home and they are durable enough that my 5 year old has jumped on these multiple times (not to my liking), and have survived. Have you reupholstered?